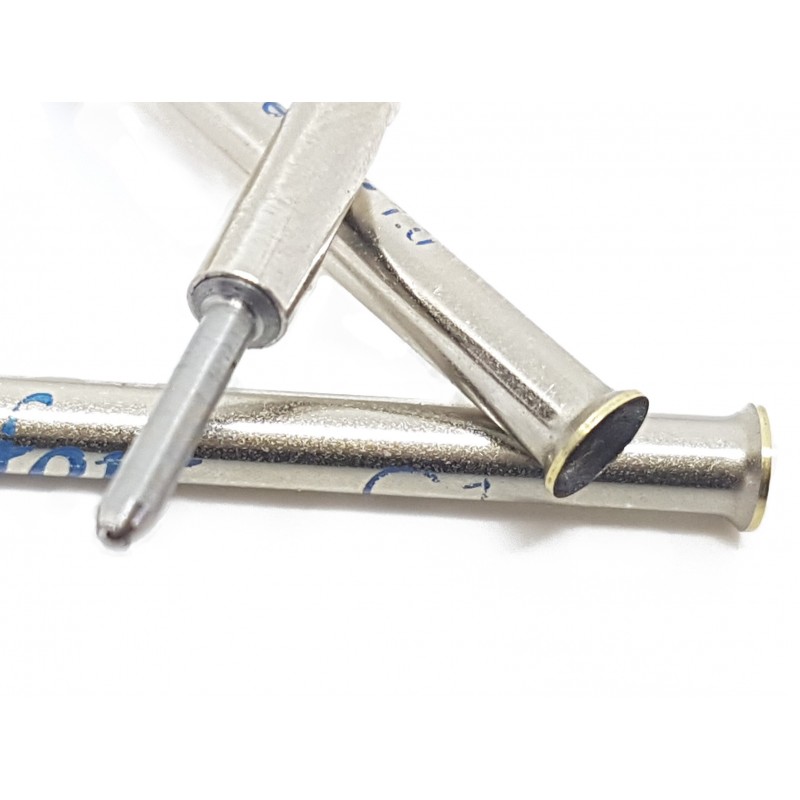  
Cartier compatible ballpoint Refill
Compatible refill for Must De Cartier ballpoint
Available in either Blue or Black these modified refills are suitable for the following models.
Must Trinity, Vendome, Cougar and Panther ballpens
The doner refills are manufactured in Germany and are a quality product. They feature a stainless steel tip and have a 1mm diameter tungsten carbide ball 
Length 95mm or 3 3/4"
Body 3mm Diameter
Flare 4mm Diameter
Tip 1.56mm Diameter
Please remember to choose the colour you need at point of ordering.
Please remember to choose the colour you need at point of ordering