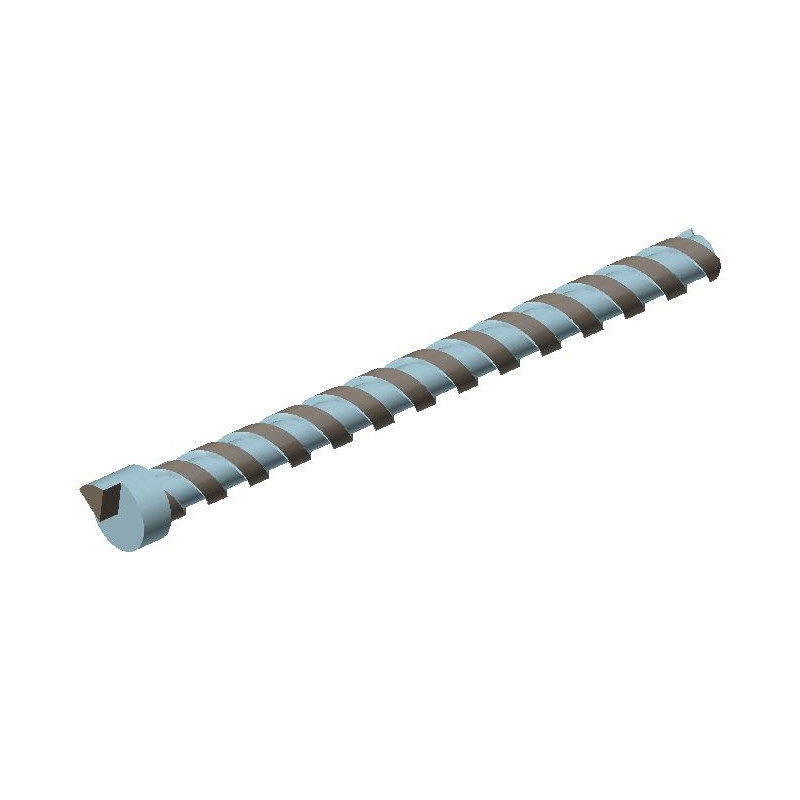  
This compatible MB helix rod is manufactured from a plastic material called 'Peek' which is a much stronger alternative to conventional plastics.
This rod has a circular cross section which gives it the merit of being a stronger alternative to the injection moulded version which has a reduced oval cross section currently in use
It uses the same end design and is fully compatible with both the 146 and 149 pens
Of course in order to complete a repair a serviceable 'C' washer is a must. These are now available in packs of 5 on this site.
As with all pen repairs some knowledge of fitting spare parts is desirable.
Please have a look at the www.fountainpennetwork.com links below which is a forum entry written by a renowned user of my parts. On the thread this part is given a rigorous testing and appraisal which I am sure you will find informative.
http://www.fountainpennetwork.com/forum/index.php/topic/255063-modern-montblancs-weak-piston-lead-screw/
http://www.fountainpennetwork.com/forum/topic/276873-another-d-i-y-149-repair-pictorial/
No customer reviews for the moment.