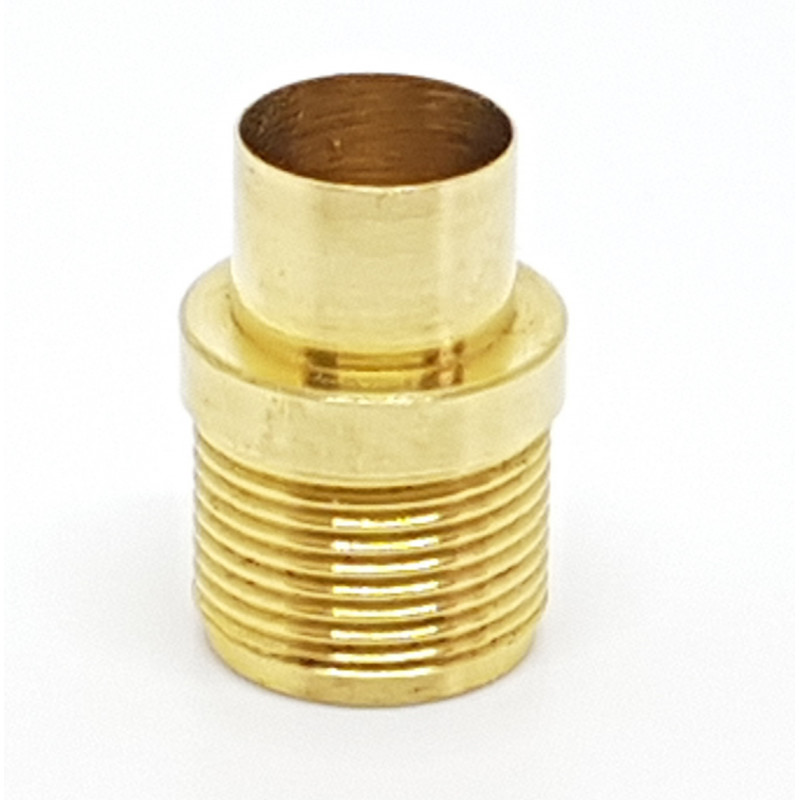  
Conector MB Turbo compatible
Conector Montblanc Turbo compatible
The problem with this pen is that the threads are prone to breaking. This connector repairs a broken pen with minimum effort. I have used a quality international converter, which you can order at the same time as a recommended option. The bore in the brass connector is 6.4mm.
All that is needed is a file and some 2 part epoxy glue or similar.
1. Remove the broken thread either with a sharp blade first if required to remove the bulk of the thread,  and then file the section flat and smooth until it looks like my photo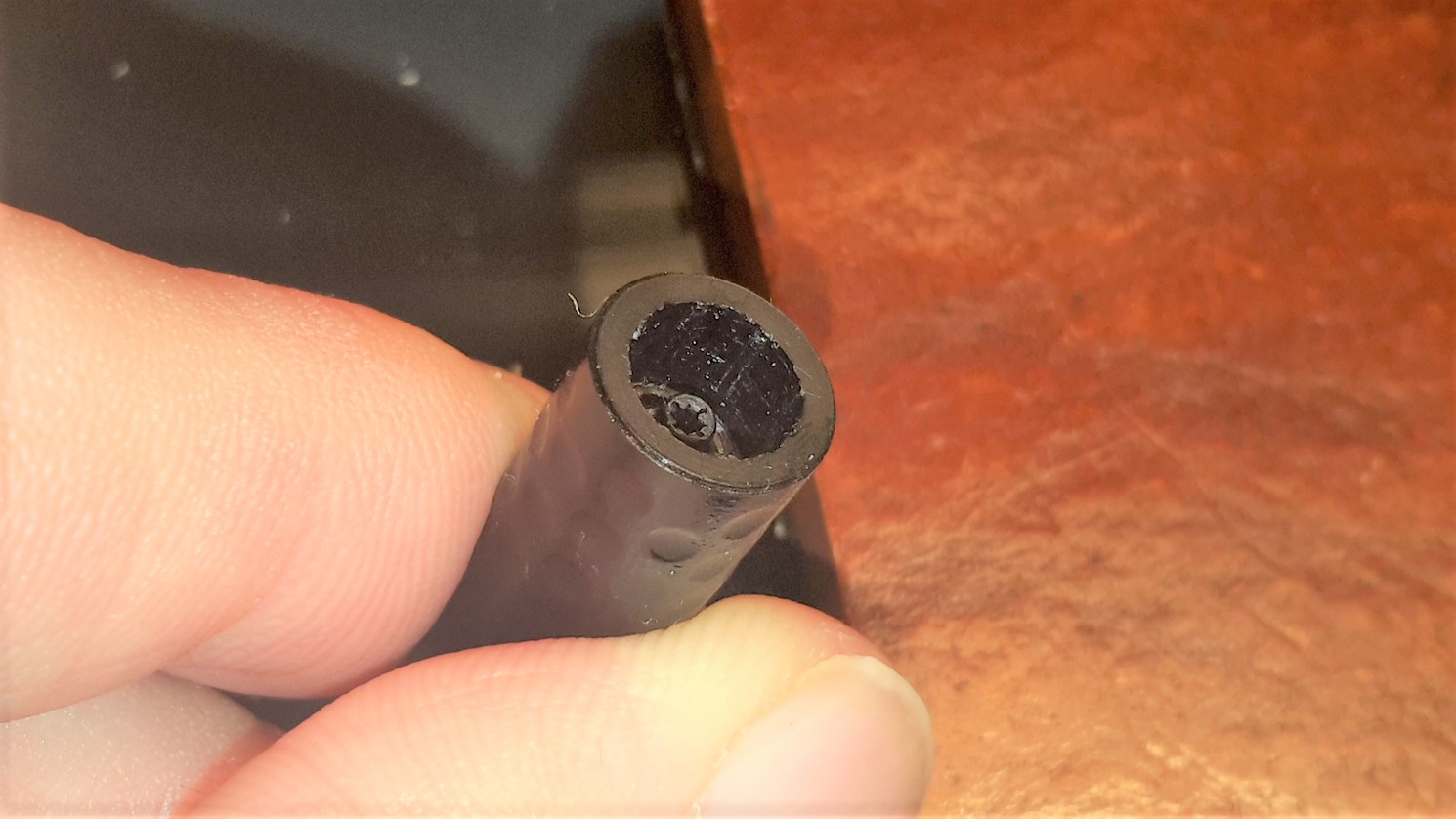 as a guide you can use the dimpled outer sleeve edge for making a square surface. (If you have access to a lathe this makes the job simple)
2. Try the new part to ensure it fits properly inside the section giving a good and acceptable appearance.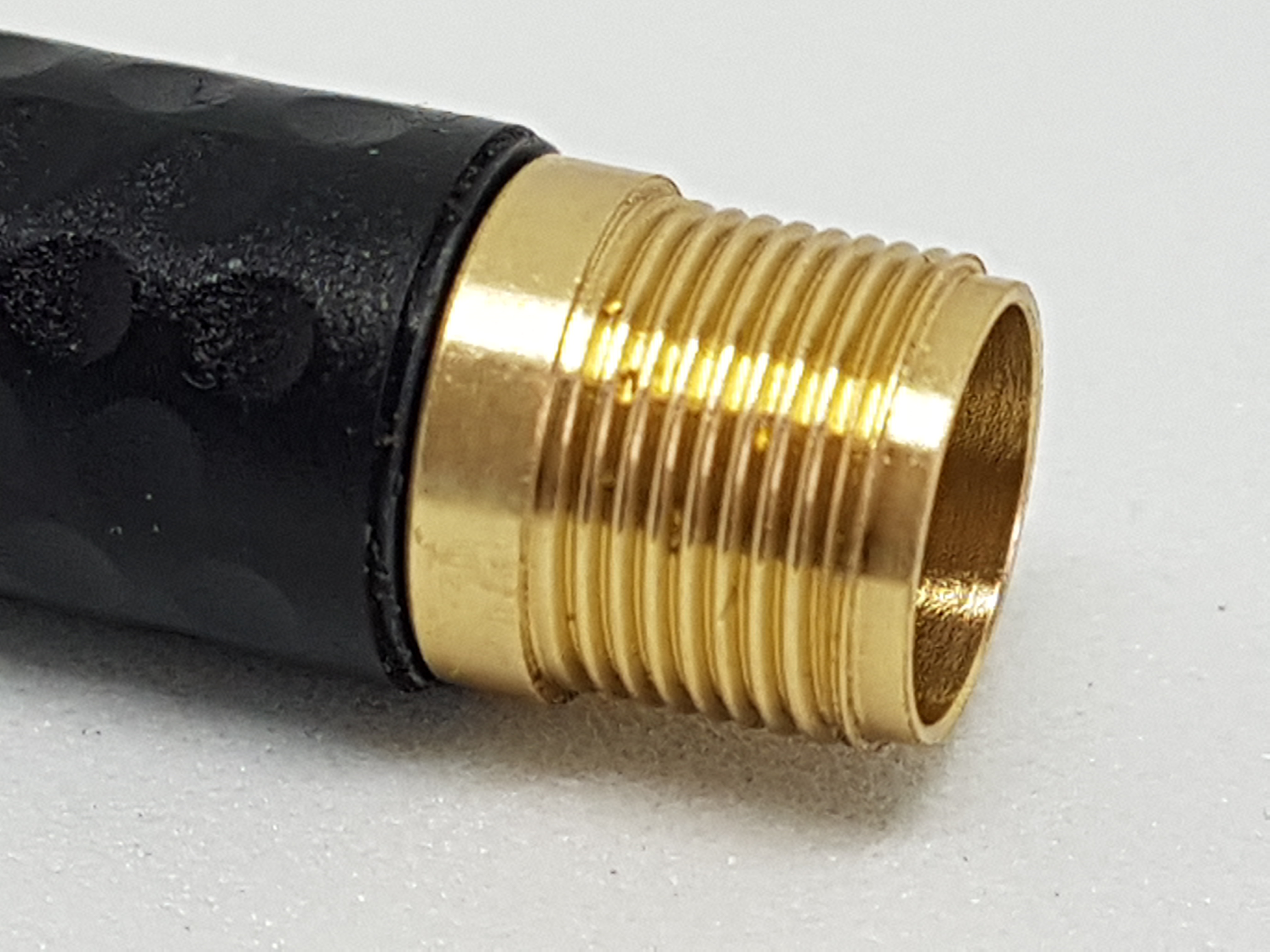 3. Insert the filling unit into the connector in order to stop the brass deforming when fitting.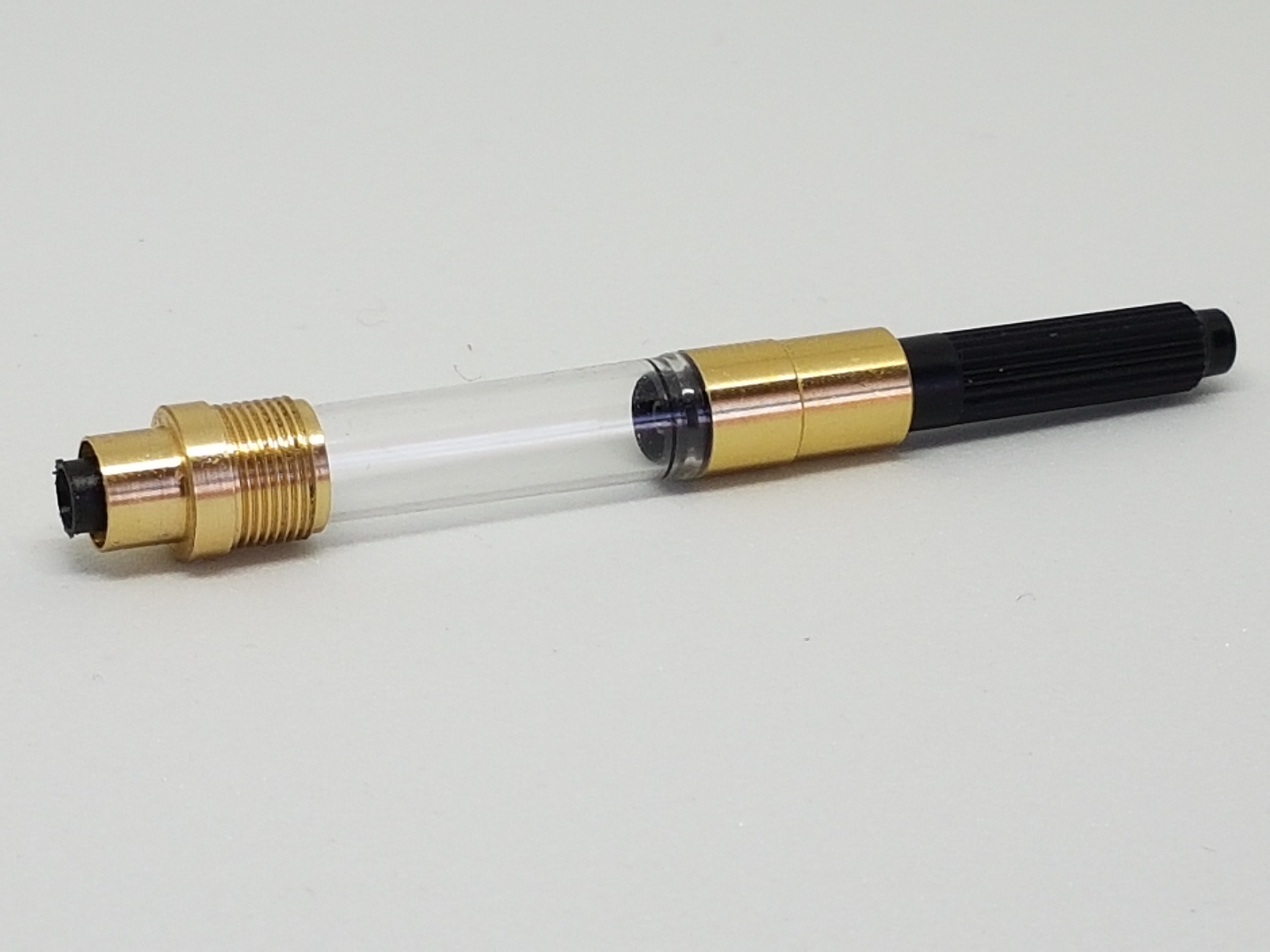 3. Apply a little glue on the connector sides only and push into the section. Clean off any excess glue from the mating edge and put aside to dry.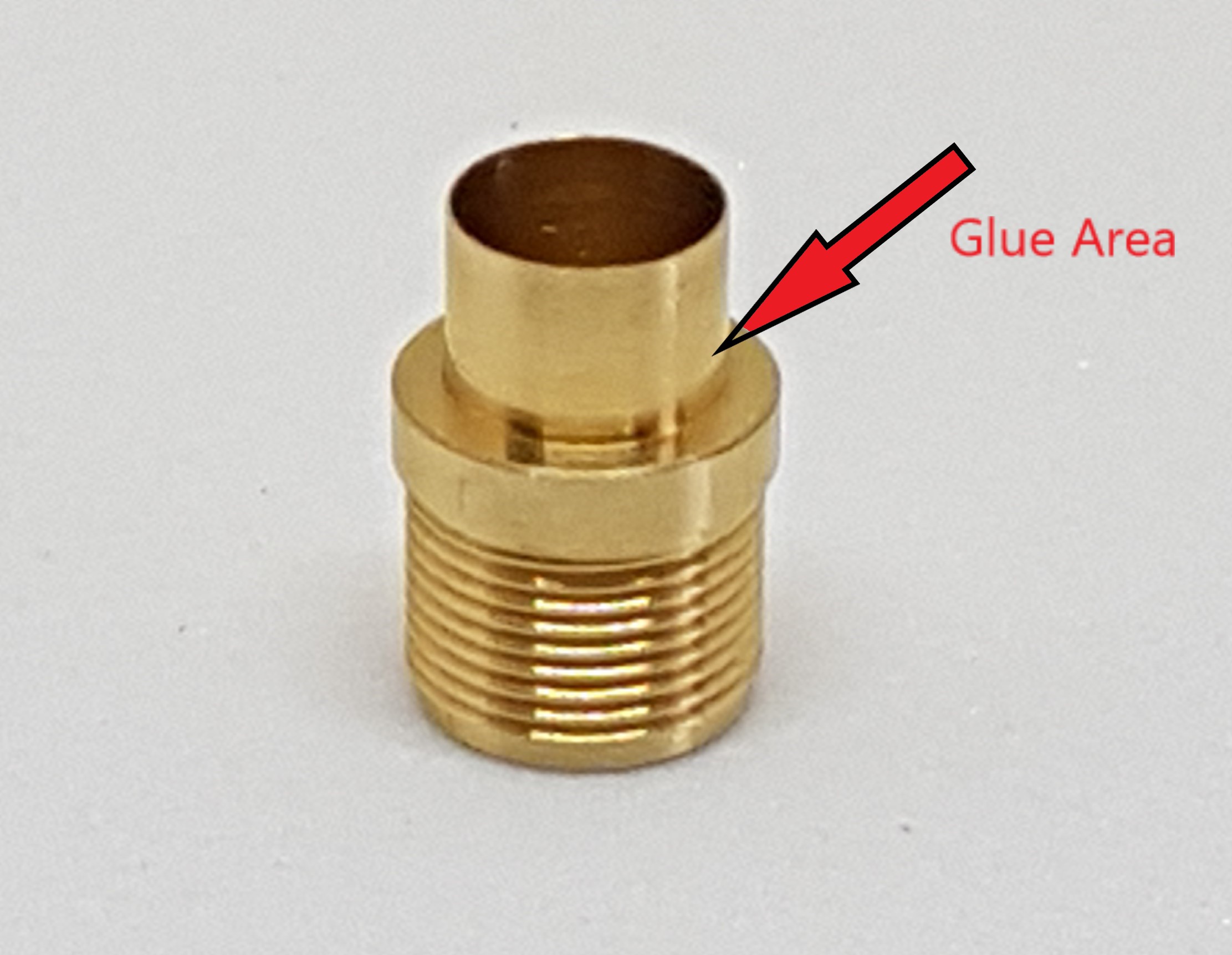 4. In order to seal the assembly, remove the filling unit and  apply a smear of glue all around the collar of the filling unit,
 taking care not to contaminate the area which fits onto the ink supply in the section
5. In order to make sure the connector is fitted squarely, screw on the barrel but do not tighten and then adjust the angle of the barrel to ensure the section is in line. Remove the barrel and inspect the connector is still seated properly
6. Once again put aside until the glue dries. Your pen will now fill with ink and not leak.
Ficha técnica
No filler unit

Filler unit
No hay reseñas de clientes en este momento.