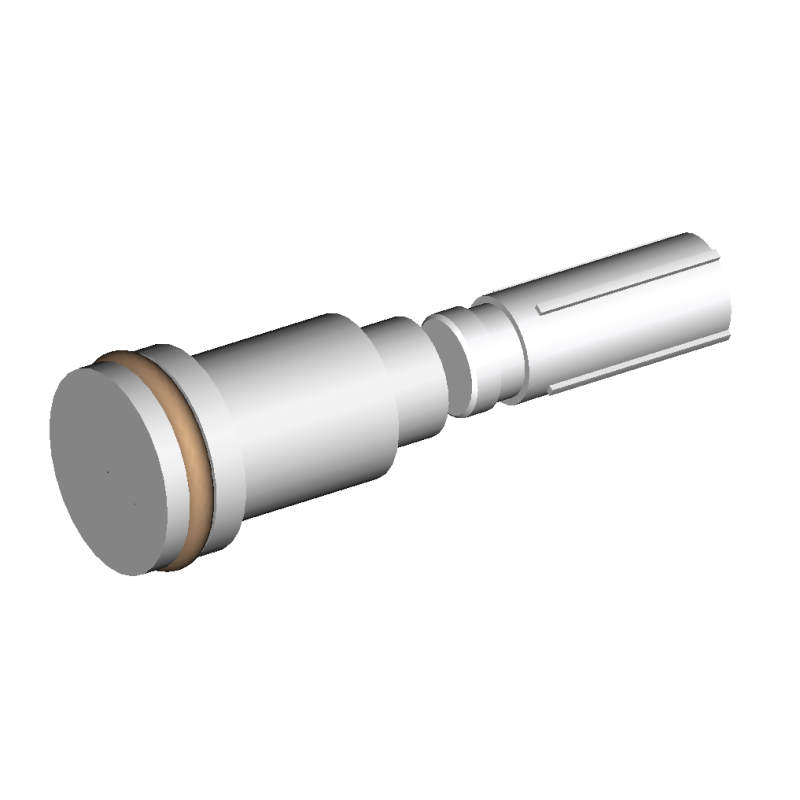  
MB 149 Compatible 60's Press Fit
Mont Blanc 149 
60's press fit mechanism type pen
This seal is made to fit an internal barrel diameter of

10.65mm
There's nothing to identify the pen as different, other than that the mechanism is a slip or press fit into the barrel VS a threaded bushing that screws into the barrel and consequently had a slightly larger diameter seal.
The back end of the pen under the turning knob/grip knob is plastic and doesn't have the notches for a wrench to unscrew the mechanism.
Other than that, it's a 149 that looks like any other and dates from the 60's
The body of the seal is made in natural colour Acetal.
The 'O' ring which provides the seal is black in colour.
Fitting is simple as the new seal is a snap fit on the plunger rod.
(Rod Not included)
No customer reviews for the moment.