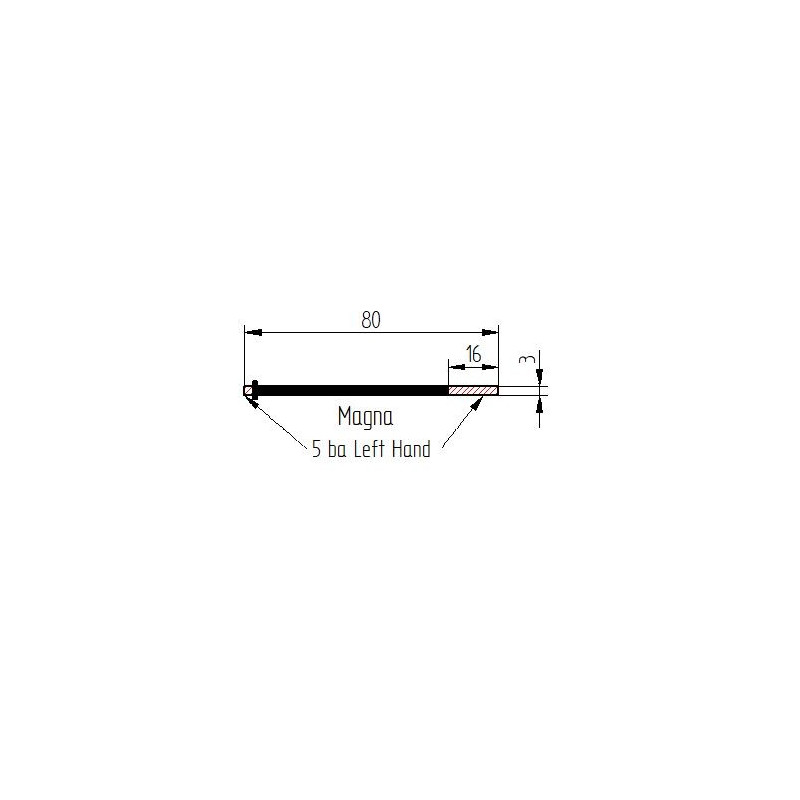  
Onoto MAGNA type rod Peek
This rod is suitable for the Magna pen
It features a 5ba left hand thread for mounting the Magna style plunger and a 5ba left hand thread at the shank end
This new "Ketron Peek" option is now available which has proven in tests to be the ultimate material choice for this application and is manufactured from a single piece of material so dramatically increasing strength and ease of installing.
 What is Peek you might ask. Peek has a high strength combined with chemical resistance and is the most popular advanced engineering plastic material available.
 The rod comes 5 to 6mm longer than the required length to allow for adjustment. Please see the 'download' tab for further information on fitting
No customer reviews for the moment.