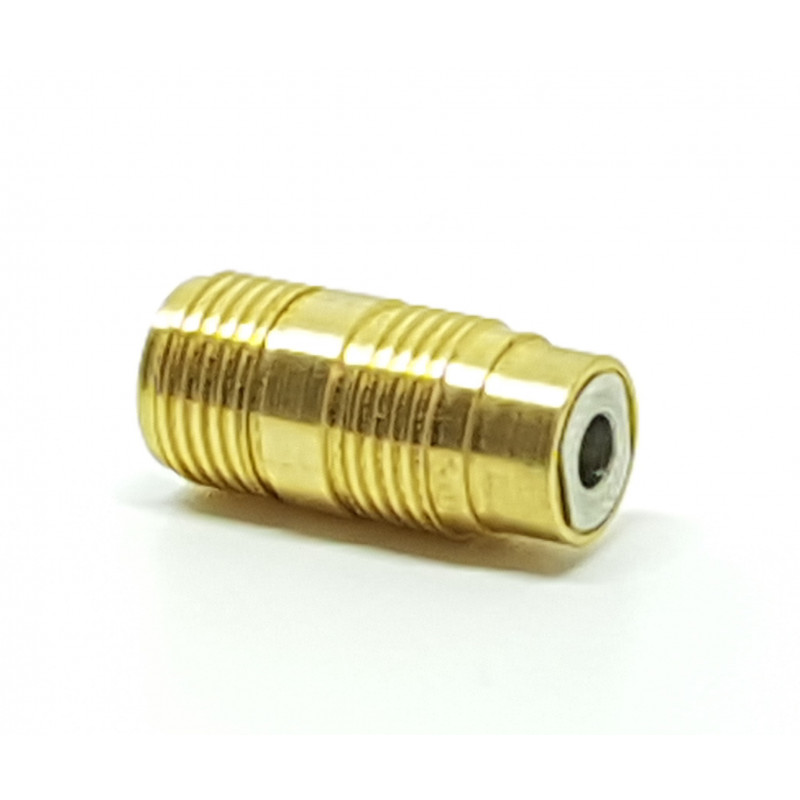  
Parker 61 Capillary Converter Connector
Brass Connector for Parker 61 capillary modification
T

his connector

will change

a Parker 61 capillary to a converter or cartridge filling system. 
There are two options for this conversion:-
The finished pen will use a standard converter as the ink supply.

The finished pen will use a Parker Quink Mini cartridge as the ink supply
Option one is a more involved method requiring some basic skills and the use of a drill in order to modify the internal pen body to allow the converter to fit inside the barrel, but has the advantage of an increased ink capacity. You can download pages below using the attachment tabs which explain the method used.
Option two is a much easier method as no significant modifications to the original pen are required and I have copied a review from a recent customer for your information
"

All perfect now! Thank you very much. As a parting note, here's something you might want to mention on your website: The barrel 
and collector modifications 
are no longer necessary if one is happy to use cartridges only. I have just assembled the pen and with the relatively recent Quink Mini (as opposed to full size), the cartridge fits perfectly I didn't even have to remove the spring mechanism.
"
The connectors are made from Brass with a Stainless Steel piercing tube
A single mini cartridge is available as an optional addition to the connector to complete the conversion

No customer reviews for the moment.