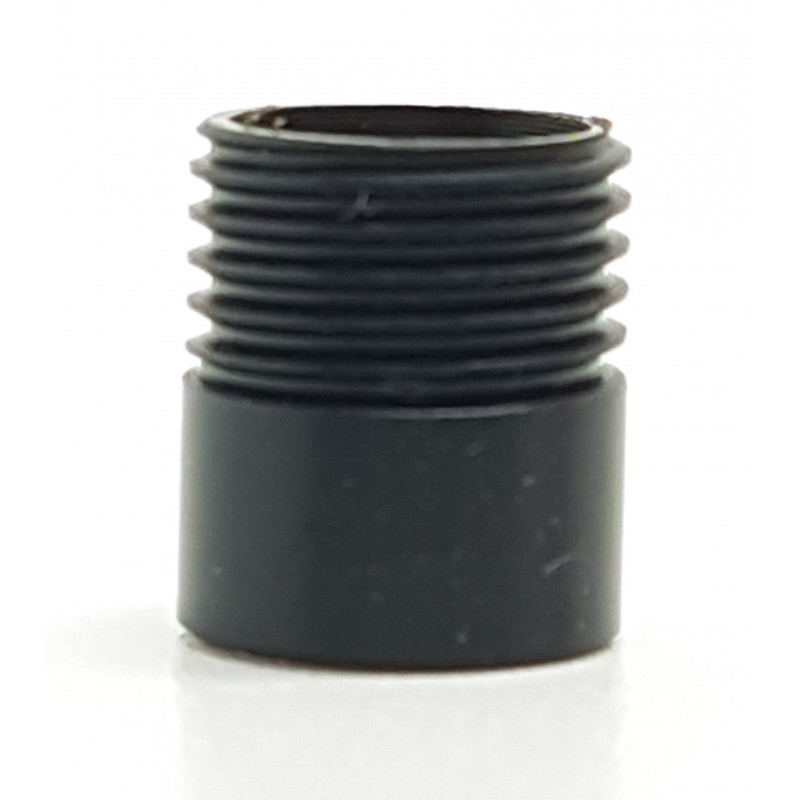  
Pelikan compatible Nib Collar
Pelikan nib locking collar for a type 400, 400N, 400NN & 400M circa 1950.
This connector is manufactured in black acetal.
The thread is 36TPI which calculates at 0.7mm pitch.
This type also fits the 120 and according to the Pelikan forum on FPN it should also fit the 500, 520, 600, and 700.
if the collar is a fairly tight fit on the feed and nib it is recommend to apply a little heat in order to expand the bore slightly.
No customer reviews for the moment.