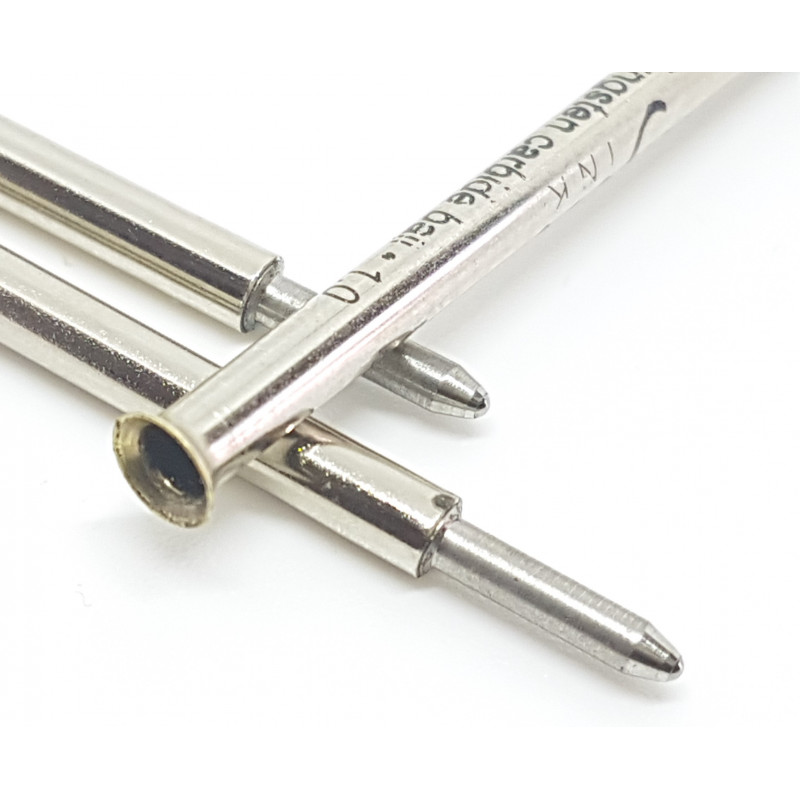  
Waterman compatible CF Refill
Compatible refill for the Waterman CF pen
Available in either Blue or Black these refills match  the original Waterman part.
They also fit the 'BF' range and twist action 'Graduate' models
The refills have a stainless steel tip and a tungsten carbide ball 1mm diameter
Length 95mm           
Body  3mm Dia         
Tip  1.9mm Dia         
Flare  4.5mm Dia      
Please note
Although these refills look similar to Cartier they will NOT fit. If you have a Cartier pen, buy the Cartier refill. 
No customer reviews for the moment.