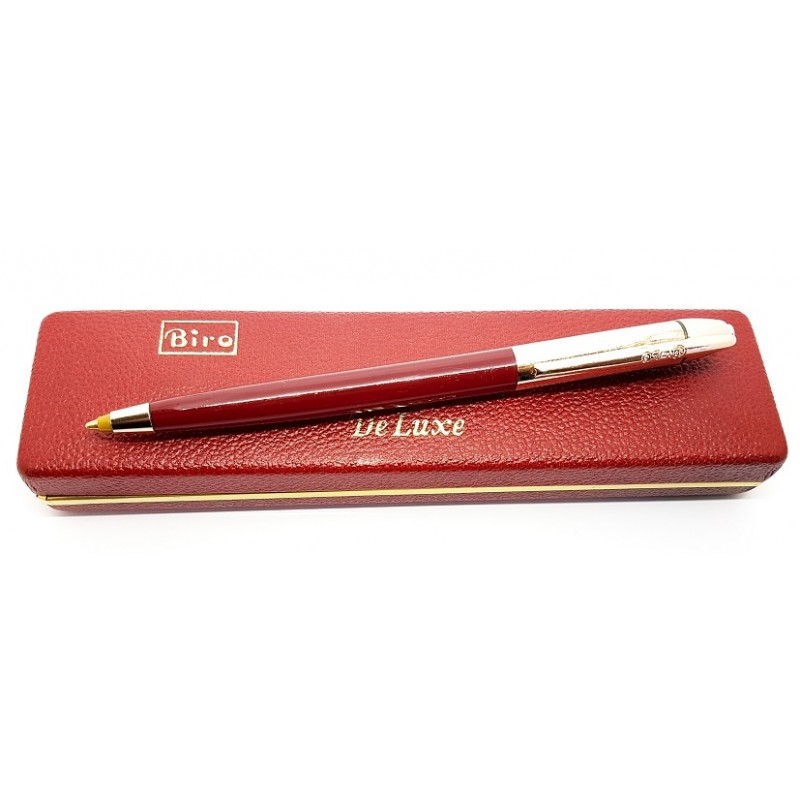  
Biro DeLuxe Ballpoint Refill
Biro DeLuxe Pen Refill
Introduced in 1954 the Classic Deluxe cost 8/3d and remains a milestone in the history of the ballpoint pen.
65 years later however the refills have become unobtainable...…..Until now
I am pleased to say I can now supply refills in both black and blue which I hope will resurrect these iconic pens.
I have included photos a total of 3 pens I own which all use the same refill. The retractable was introduced in 1954 at a cost of 4/6d  and the Squire dates from 1957 which cost 17/6d
Standard Refill measures :-
Length  114.3mm  Diameter at tip  3.75mm    Ball Diameter 1mm    End Colour Brown
Large Black Refill Measures :-
Length  114.3mm   Diameter at tip  3.75mm   Ball diameter 1.2mm   End colour Black
No customer reviews for the moment.