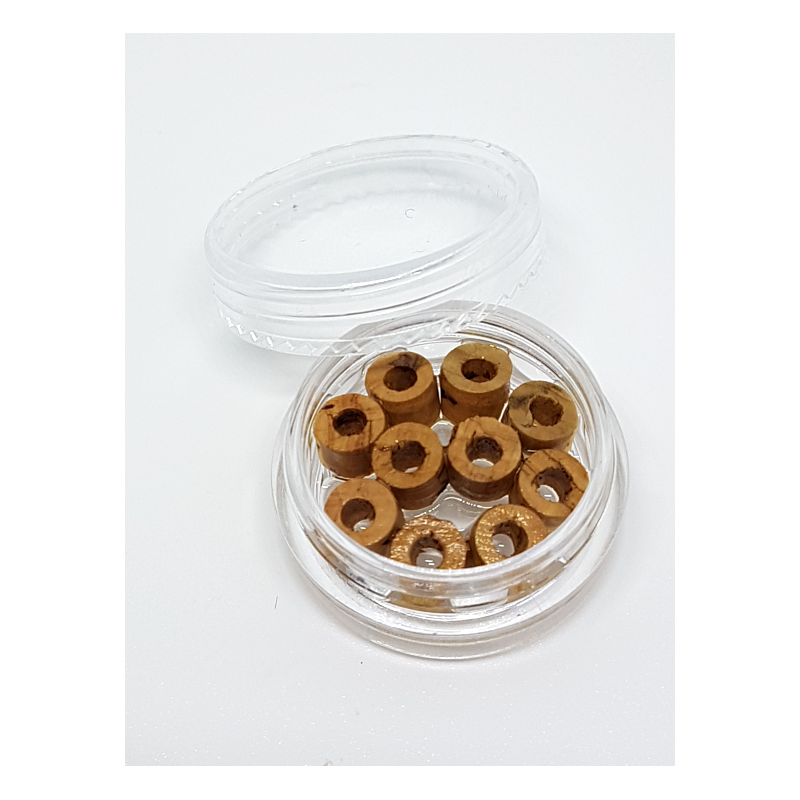  
These seals are made out of the best grade cork available.
The standard centre hole is 3mm diameter and the outside diameter is 6mm
Thickness is 5mm
In order to minimise cracking of the cork when handling, the corks have been impregnated with medical grade paraffin wax which lubricates the surface and helps the plunger rod slide easily while maintaining a seal.
Price is for 10 corks £8
No customer reviews for the moment.