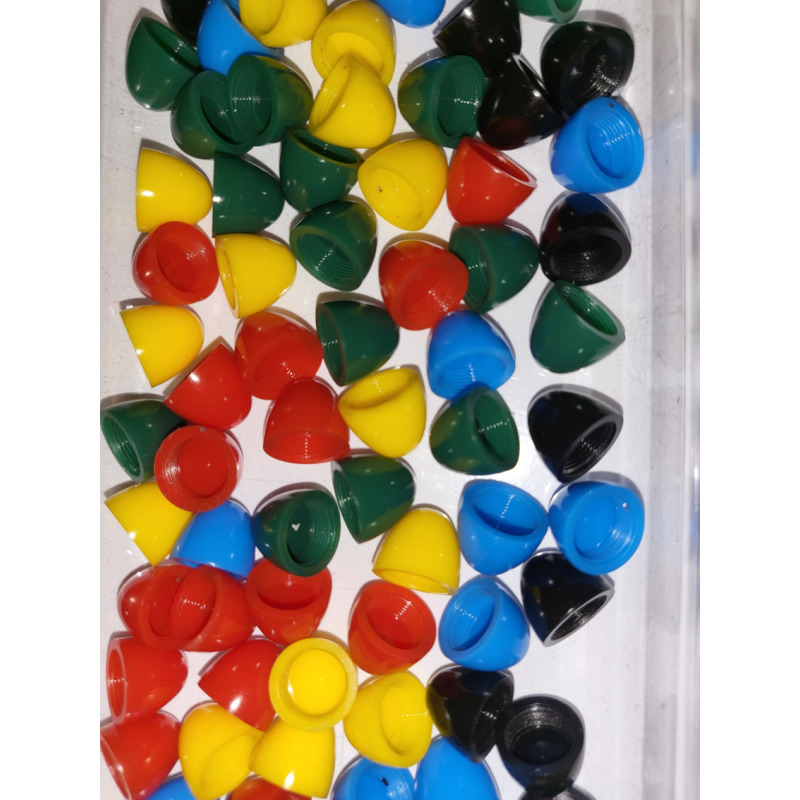  
Pelikan Merz & Krell 120 Mk2 Cap Top
Pelikan Merz & Krell 120 Mk2 compatible Cap Top
Produced in the 1970's by Merz & Krell for Pelikan, this part has been plagued by cracking since it was first introduced probably due to the choice of material and manufacturing technique.
This part is made from a robust plastic which is resistant to damage yet still retains the characteristics of the original cap.
I will be making the cap in various colours at a later date including, blue, red, and green, which might be used to identify the ink colour inside the pen. If this is of interest, please contact me.
The Mk2 cap does not have the Pelikan logo on top as the earlier Mk1 type 120/140s featured.
No customer reviews for the moment.