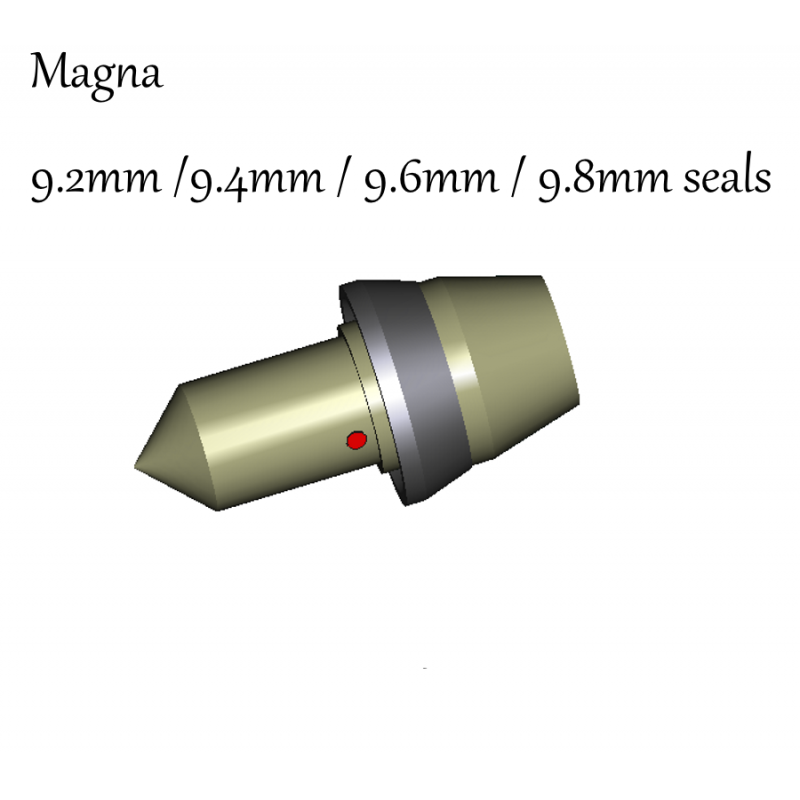  
This plunger is specially designed for the 'MAGNA'  type pen
The plunger is attached to the rod by a 5ba left hand thread and is black in colour.
The main body and the cone are joined using a 5ba L/H thread and secured with a 0.8mm diameter pin.
4 washer sizes were produced to fit variations in barrel sizes
 9.20mm 9.40mm,9.60mm and 9.80mm. Please select diameter required
No customer reviews for the moment.