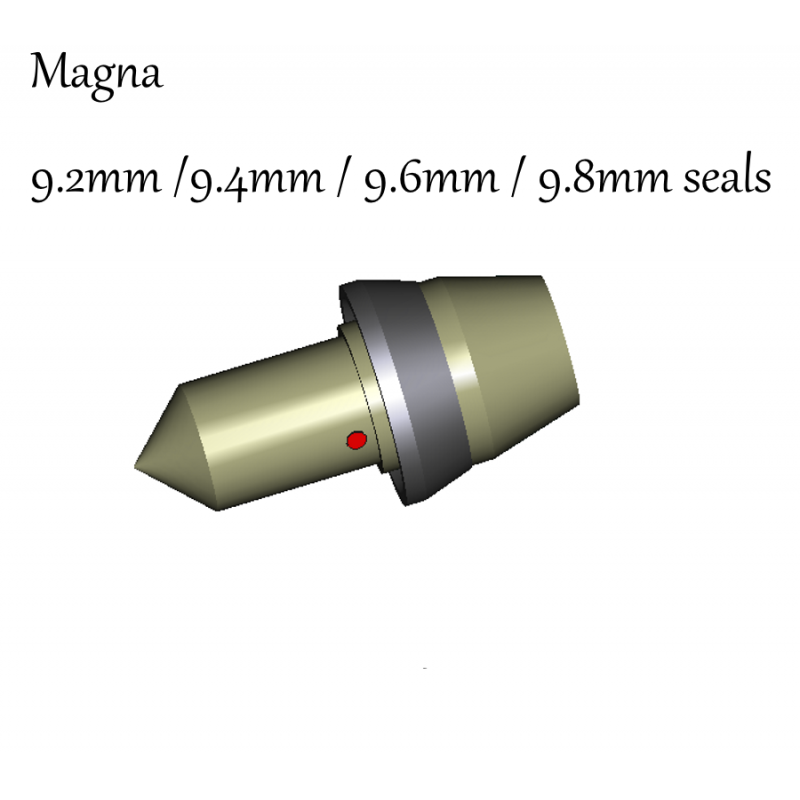  
This plunger is specially designed for the 'MAGNA'  type leakproof Onoto and has been produced using original specifications.
Due to the unique design of this washer NO separate backing washer is required which improves the design and gives a better seal
It is attached to the rod by a 5ba left hand thread and is black in colour. The main body and the end part are assembled using the same 5ba L/L thread which ensures a good seal with the rubber washer
This design incorporates a LEAKPROOF ink shut off
Each plunger purchased comes complete assembled with a 9.20mm diameter rubber washer and  is held together with a 0.8mm diameter carbon fibre pin
At least 3 washer sizes were produced to fit variation in barrel sizes :- 9.20mm,  9.60mm and 9.80mm. Please state diameter required
No customer reviews for the moment.