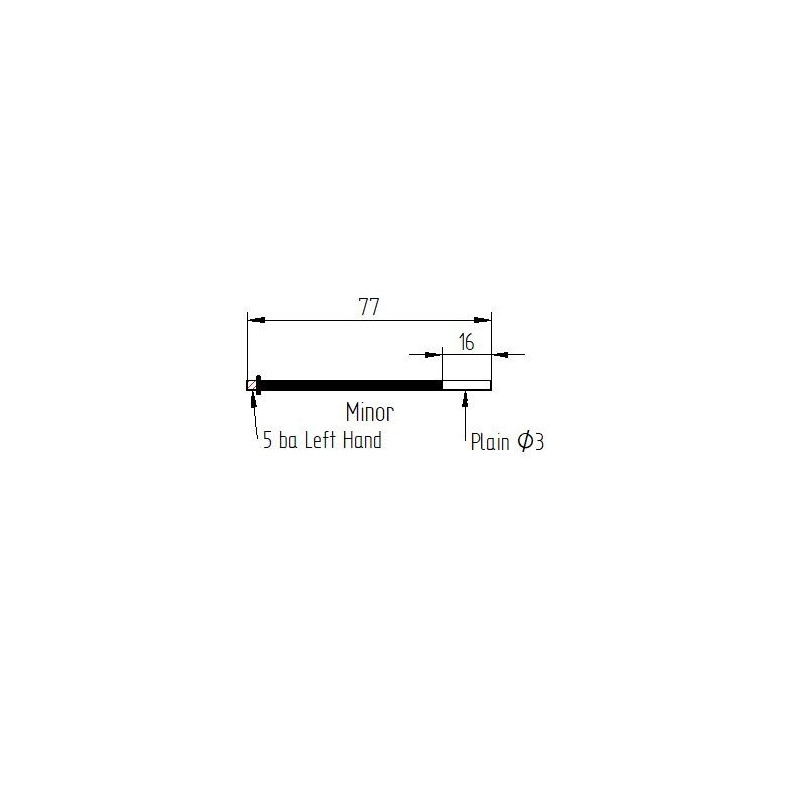  
MINOR or STYLO type rod (Peek)
Minor / Stylo  Rod In either Carbon Fibre or Peek
This rod is suitable for the MINOR or STYLO type pen.
It has a plain 3mm diameter end for fitting in the shank.
The rod length for this pen is 77
mm which fits a barrel length of 69mm
Peek has a high strength combined with chemical resistance and is the best suitable plastic available.
 

The rod comes 5 to 6mm longer than the required length to allow for adjustment. Please see the 'attachment' tab for further information on fitting
No customer reviews for the moment.